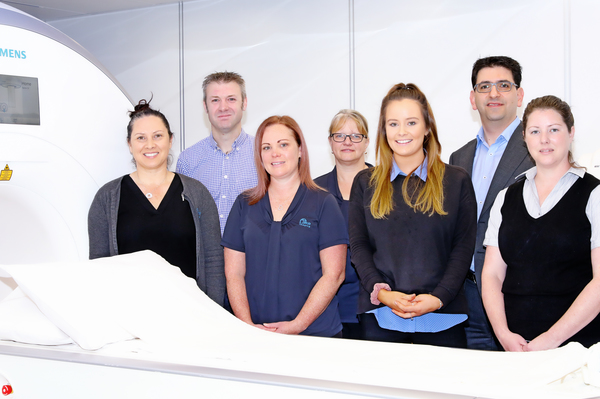 The Geelong Cats have an extensive team of quality medical professionals helping them stay in the game, just like Geelong's Lake Imaging.
The region's leading provider of radiology services is proud to have an alliance with the Cats and is committed to providing players with a high level of expertise.
Radiology is essential to diagnosing and treating sport and exercise-related injuries, particularly magnetic resonance imaging (MRI), which produces detailed, high-resolution images of organs, soft tissue and bony structures to help identify various injuries.
"The average scan takes approximately 25 minutes and the majority of people are pleasantly surprised at how quick, safe and comfortable the whole MRI experience is," says Lake Imaging MRI manager Heather Ducie.
"It's worth noting that it's not the MRI machine that delivers a diagnosis or rehabilitation advice. Once a patient is scanned, a set of images of the body are generated for a radiologist to interpret and report on results.
Lake Imaging radiology director Dr Chien Ho says the company's team of specialists plays a vital role in the scanning and reporting process.
"Experience matters," Dr Ho says.
"Our team of radiologists are committed to supporting the Cats with exceptional medical imaging services.
"MRI allows us to identify the mechanism behind a sports injury, taking out the guesswork and permitting the players to start rehabilitation faster. Our state-of-the-art equipment helps get the Cats back on the field and in the game."
The medical team at Lake Imaging understands sports medicine and works closely alongside doctors and specialists to provide accurate and precise reports, which are critical for the diagnosis, treatment and recovery of the players.
The Cats' choice of Lake Imaging as their preferred MRI provider gives Geelong people confidence they too can benefit from the same level of professional service and expertise.