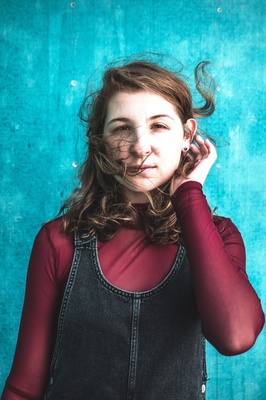 By Justin Flynn
Rach Brennan knew she loved music from a young age but could never quite build up the confidence to go public.
The 24-year-old Geelong singer/songwriter would dabble with singing and lyrics but never really thought it would take her far until the day she left school to study a degree in music.
"I've been playing music my whole life," she says.
"Most of it was done secretly when I was really young.
"It wasn't until I met Will Gardner (of Famous Will) and we started hanging out together and he said, 'Let's do some gigs together'.
"He gave me the confidence to believe in myself. I always thought people would laugh at me but I've had a couple of people show faith in me. I didn't think there would be room for me in the industry."
Rach's band, Rach Brennan & the Pines, recently released a new single, Weapon of Love, at to two sold-out launches in Geelong.
"It's been a long time coming," Rac admits.
"I wrote it really quickly and it came together really fast.
"I sat there with a pen and I couldn't get it out fast enough. In five minutes the song was done."
Also making up the band is Rach's brother Liam, her partner Levi Anderson, Kane Sherriff and Cam Jerabek.
Such is the chemistry between them that the band will often unintentionally delay rehearsals, chatting and catching up beforehand.
"It would be almost easier to rehearse if we didn't get along," Rach laughs.
"We get so distracted. We co-write lots of stuff together and bounce ideas off each other."
Happily, Rach's music seems to strike a chord with her audiences.
"You do get comments from people saying, 'Play something we know', but it rarely happens," she says.
"I'm proud of what we've got. I love what we do and what we play, and if someone else does then that's great, but you don't have to like it."
When asked what she does away from music, Rach pauses.
"Cooking, yoga … music," she laughs.
Songwriting comes naturally to her but she finds she needs a reason to put pen to paper.
"I always find it easier to write if I have a connection with something," she explains.
"When my life is getting a bit boring I write things about my friends. One friend had just come out of an eight-year relationship."
For now, Rach and the band are happy to focus on a new album, but the future is clearly in mind.
"We're very serious in taking it as far as we can go," Rach says.
"Rad festivals, meet cool people, travel – we'll be doing this for a while.
"I love it. There's no safer, more comfortable, happy place for me.
"I'll never stop doing what I'm doing."