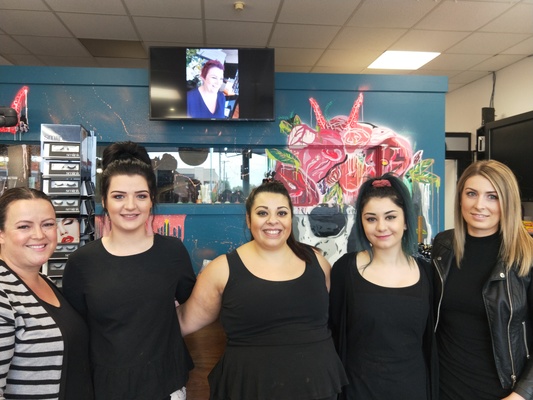 Salon Eve's Barbara Henriques and her team love helping clients achieve great new looks.
Now with 13 years of hairdressing experience, Barbara opened the Manifold Heights salon in December 2012 with the aim of making sure everyone leaves feeling a million dollars.
"It's always a challenge but it certainly keeps me on my toes with all the different situations that arise – there's definitely never a dull moment," she laughs.
"After 13 years I still absolutely love my career. I enjoy meeting all different people and their personalities but, most of all, anyone who has a hair challenge – I'm always up for it!"
Barbara particularly enjoys getting creative with her clients' hair styles.
"I enjoy a good cut," she says.
"I love creating a brand new look. I definitely get my kicks when a re-style's in progress.
"It's so rewarding and exhilarating for both the client and the stylist."
The team of five at Salon Eve caters for both male and female clients.
With a focus on sustainability, the salon uses vegan products from Pureology and Eleven.
"We're a member of Sustainable Salons Australia," Barbara explains.
"We recycle hair, plastic, metals, paper, electronic goods et cetera.
"We also donate cut hair to Variety, a charity that uses it to make wigs for children undergoing treatment for cancer.
Salon Eve also supports local artists, with a variety of their works decorating the interior.
"We're always on the bandwagon for supporting anything local," Barbara says.
Salon Eve is at 1/127 Shannon Avenue, Manifold Heights, phone 5298 1547.