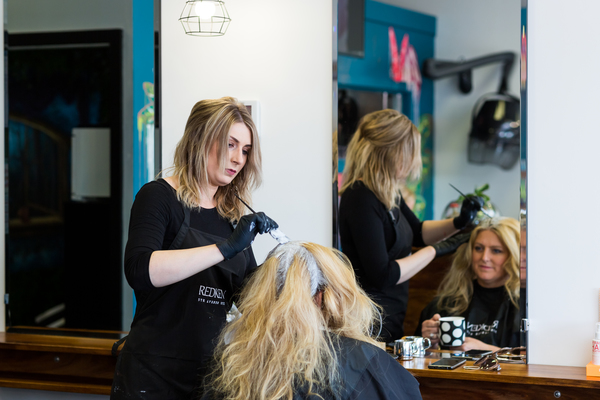 By Luke Voogt
Barbara Ferrante has never looked back since opening Salon Eve in 2012, at age 23.
"As a determined girl, I'm always challenging myself to set goals and opening up a business was no different," she says.
"Most people who know me know I never do anything half-hearted."
Fast-forward six years Barbara's salon has just undergone a facelift into a "beautiful masterpiece".
With depth-defying artwork, big comfy chairs and a stylish, spacious interior, the new salon is a pleasure to work in, she says.
But the renovated salon is just bonus for the hairdresser of 13 years, who loves meeting clients and "nailing" their desired new look.
"Hairdressing to me over the years has never been just a job," she says.
"To see the smile on their faces when they walk out, that's a great moment for a hairdresser."
The salon has a range of vegan, sulphate-free and Australian-made premium haircare products, and Barbara is committed to environmental sustainability.
Her team includes experienced hairdressers, who she says are great mentors for her younger staff.
The team do hair for men, women and children of all ages and with Salon Eve now offering Salon Pay, getting a new look is now more convenient than ever.
"We are not afraid of a challenge and we are very accommodating to our clientele," Barbara says.