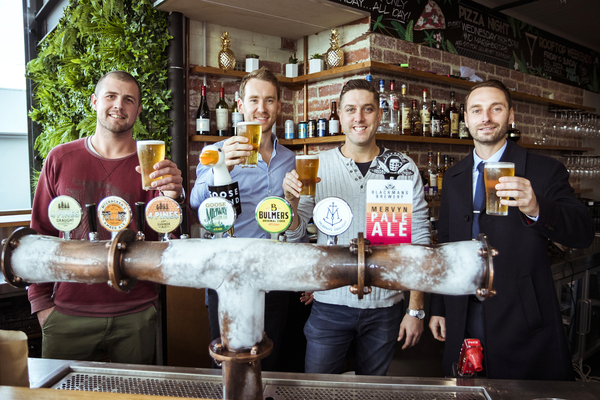 Geelong's hottest venue has something for everyone with its restaurant and vibrant front and rooftop bars.
Built in 1855, Murphy's is Geelong's only Irish pub and the original home of the Cats.
Four mates bought the hotel in 2016, spending nearly $ 1 million restoring the iconic venue.
The pub now offers a Dublin-meets-Fitzroy vibe, retaining many of the drinks, fare and subtle quirks that made predecessor Irish Murphy's so popular.
The new owners have added modern flair with the Rooftop Bar, featuring a pizza kitchen, craft beers, cocktails and great views.
Co-owner Shaun Aspinall says he and his mates purchased the venue for its rich history and their mutual desire to revive Geelong's much-loved Irish pub.
"After a short period of operating Irish Murphy's we realised the potential of the venue and got to work on designing the best customer experience we could while bringing something unique to Geelong: a great local pub with a vibrant rooftop bar.
"We went to over 50 venues in Melbourne and overseas, taking notes, pictures and talking to people about what they loved about each venue. The brand-new Murphy's is a culmination of two years of research into what makes a good venue a great venue.
"The biggest, most exciting change to the venue is the rooftop bar, which includes a rooftop terrace and sky deck with views of Corio Bay, the You Yangs and even Melbourne. It also has a dedicated pizza kitchen, and chef Enzo is from the birthplace of pizza, Naples, Italy."
More information is available at murphysgeelong.com.au.