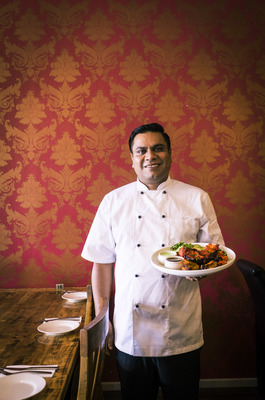 Name: Sandeep Kaushal
Venue: Tandoori Cuisine & Bar, 17 Pakington St, Geelong West.
'I'm a big foodie.
I have 10 years of experience in the hospitality industry and five years running my own restaurant before taking on Tandoori Cuisines & Bar. We've got our own tandoori oven and all the bread is made in our clay oven.
Butter chicken, without doubt, is the most popular item on the menu. We do 400 orders a week just for butter chicken.
Tandoori chicken is also popular and we're one of the few places in Geelong that serves goat curry.
Customers love our chilli garlic naan. We throw on some fresh garlic and chopped chillies.
Once a year we do a $5 curry day special just to thank our loyal customers. We do at least 3000 curries on that day.
It's just a little thank you to all our customers.'